NAW~ Northeast Art Workshop Retreats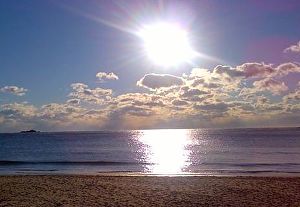 Bring your Art and Creativity to new levels.
Unique, unforgettable positive art workshop and artist retreat experiences by-the-Sea with Internationally Acclaimed Artist Instructors. Named "Top Art Destination" by AmericanStyle.
PROGRAMS FOR ALL BUDGETS
COME RELAX, LAUGH, AND BE SPOILED while enjoying the option of seaside lodging, food and newfound friendships.
SCHOLARSHIPS AVAILABLE (see Enrollment Page for details)


2013 SCHEDULE (Please Scroll Down to See All)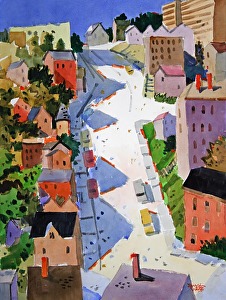 Frank Webb - Watercolor Design Workshop
6/3/2013 - 6/7/2013 (5 days)
In-Studio Watercolor

Gerald Brommer - Watercolor and/or Collage Workshop
Event Dates:
6/17/2013 -

6/21/2013 (5 days)
In-Studio Watermedia & Collage - ALL MEDIA WELCOME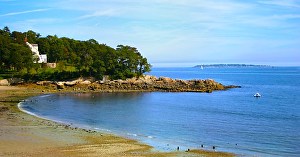 *** $99/day for Lovely Oceanfront Lodging & All Meals (private rooms & bath)

Peggy Kroll Roberts - Plein Air Figures, Land & Still-Life Workshop
Event Dates:
7/15/2014 -

7/19/2014
Oil Painting - ALL LEVELS & MEDIA WELCOME

Ray Roberts - Plein-Air Landscape Workshop
Event Dates: 7/19/13 - 7/21/13 (3 days)
Plein-Air Sketch to Studio Oil Painting - ALL MEDIA WELCOME
Alvaro Castagnet - Painting with Expressive Passion
Event Dates:
8/5/2013 -

8/7/2013 (3 days)
Location:
Castle Manor by-the-Sea (Gloucester, MA)

David Taylor - Mastering Light in Watercolor Workshop
Event Dates:
9/2/2013 -

9/6/2013 (5 days)
Plein-Air Watercolor

9/9/13 - 9/13/13 (5 days)
Design and personal Style - ALL MEDIA WELCOME

10/7/2013 - 10/11/2013 (5 days)
In-Studio Watermedia (Watercolor and/or Acrylic)
10/14/2013 -

10/18/2013 (5 days)
In Studio Oil - ALL MEDIA WELCOME
10/23/13 - 10/27/13 (5 days)
In-Studio Chinese Painting & Watercolor
2014 (partial list):
John Salminen Workshop
Event Dates:
3/24/2014 -

3/28/2014
STAY TUNED FOR UPDATES & MORE WORKHOP LISTINGS: